Claim Business Page Frequently Asked Questions (FAQs)
How much does it cost to advertise on Nextdoor?
How do I create a page for my business?
How do I verify my Business Page?
After claiming your page, we will verify your association with the business by calling the business's phone number in our records.
Search for

your Business Page here

.

Click 'Claim' to the right of your business's name. Don't see your business?

Choose to claim as a

Professional Business

. We also allow you to promote your services as a

Neighbour for Hire

.

Learn which type is right for your business.

If you don't already have a personal profile on Nextdoor, or you're not already signed in to Nextdoor, you'll be asked to enter contact information for your business or service in order to claim your page.

If you already have a

personal profile

and you'd like to use the same email address for your business account, choose the first option.

Insert the name and address of your Business and click on Search. On the next page, select your business or click 'Create a new Business page with this name'.
When you receive the call, you'll be asked to enter a verification code.
If the business phone number has an automated system, a phone tree, a google voice number, or an extension, the phone call will not come through.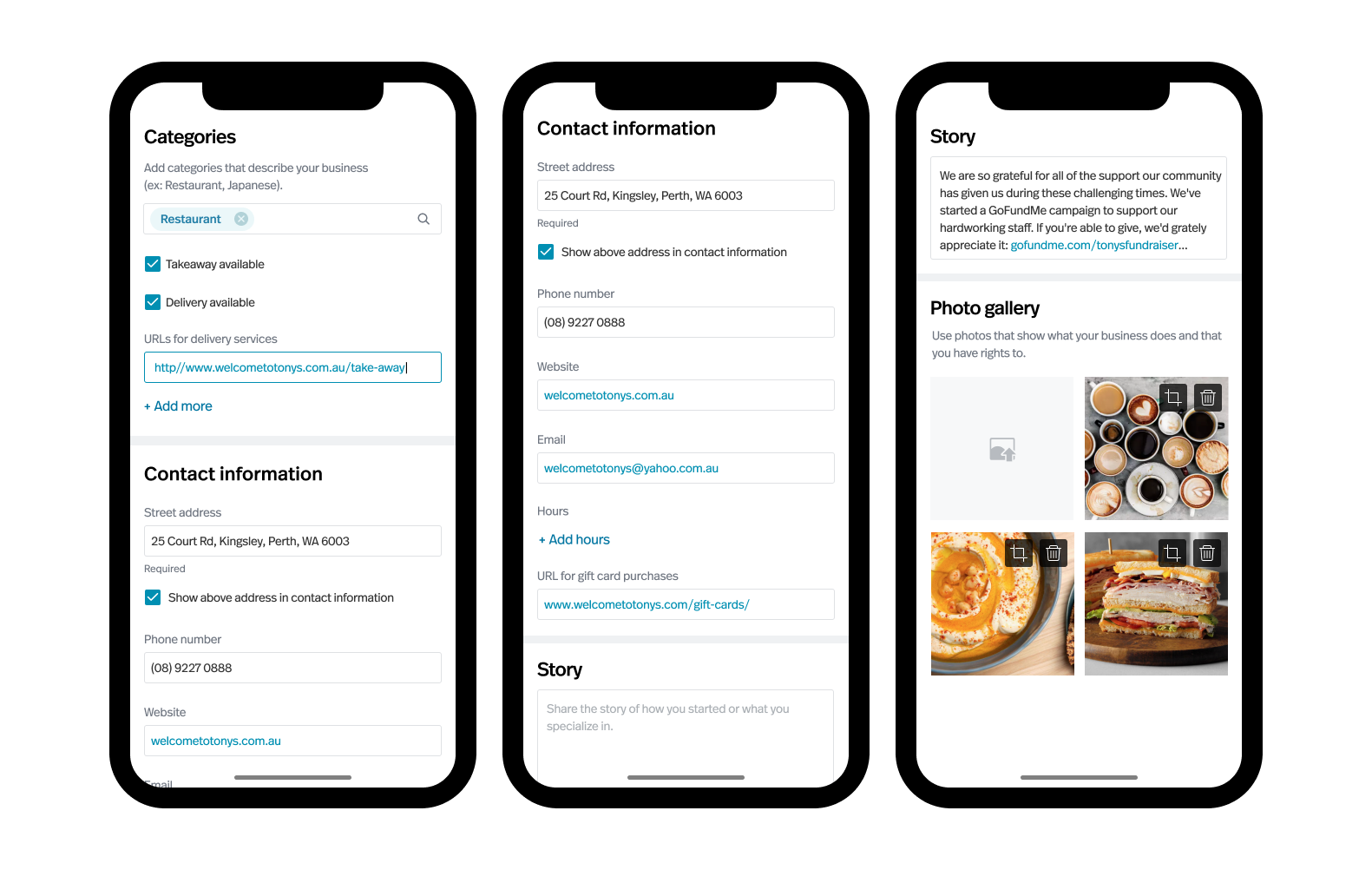 Help! I accidentally created multiple Business Pages for the same business.
My business has multiple locations. Do I need multiple Business Pages?
Do I need a member profile to have a Business Page?
Businesses with multiple locations should create a Business Page for each location. Make sure to include the address for each so that customers can tell them apart. You can set up multiple pages with separate accounts if different employees will be managing different pages, or you can manage all under the same Nextdoor account. When using the same login, you'll see all of your Pages on the bottom left-side menu of your business account.
You do not need a member profile to create a Business Page, however it is highly recommended. There are benefits to growing your neighbourhood as a member, and having the ability to invite neighbours can ultimately benefit your business by increasing the customers you reach.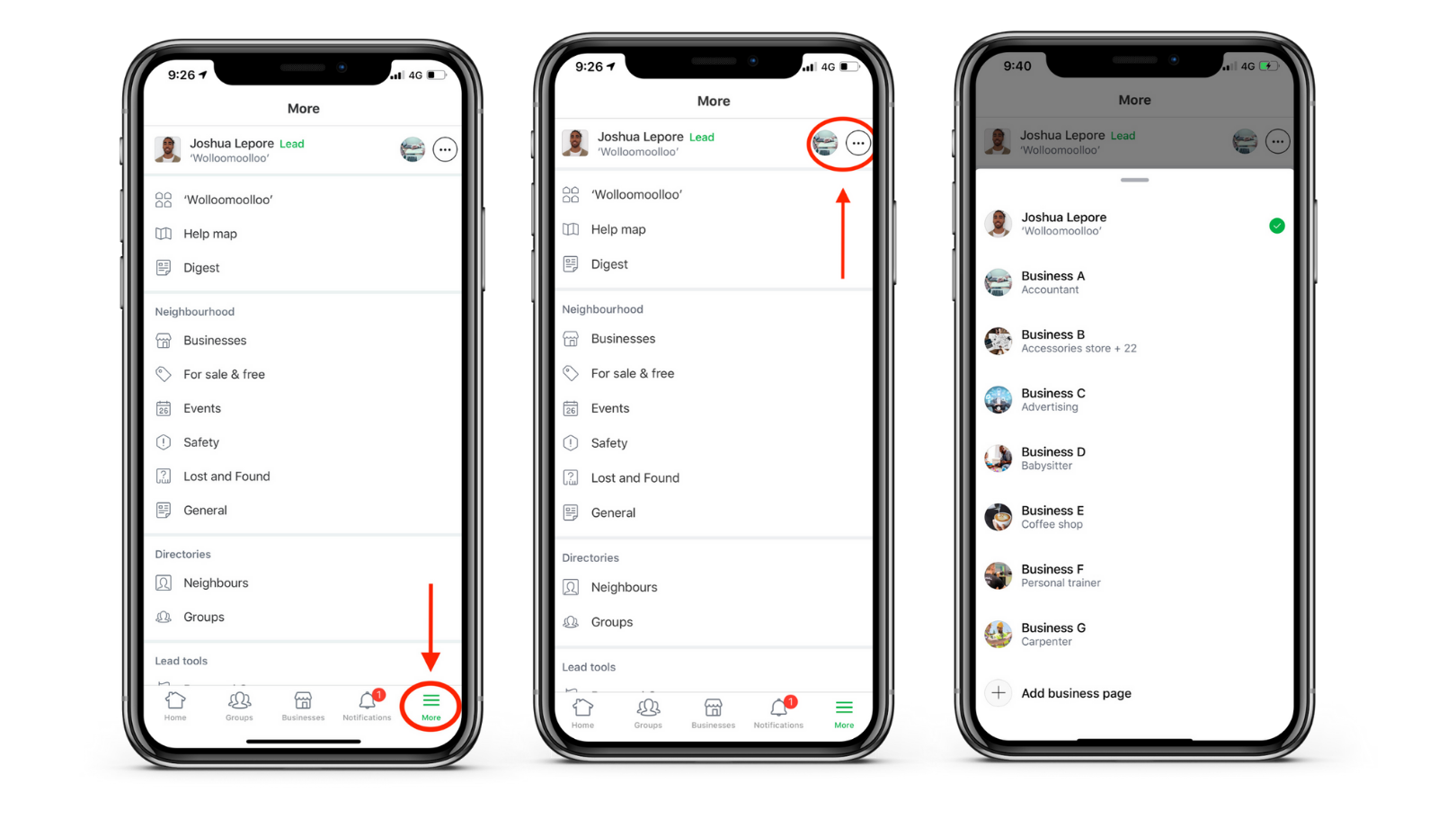 Can I access my Business Page using the Nextdoor mobile app?
Can I post from my business account using Nextdoor?
Why should I use Nextdoor when I have so many other channels setup already?
What are recommendations?
A Business Page is currently unable to post from a business account. Nextdoor is working to continually improve our Business offering to help small businesses reach local customers.
Nextdoor allows you to automatically access customers within a close proximity to your store. Unlike other channels, we've worked hard to build a local audience for you and will continue to do so to help you reach more customers.
Neighbours can give recommendations to their favourite local businesses on Nextdoor by tagging a Business Page in a neighbourhood conversation, or writing a recommendation directly on a Business Page. Recommended businesses will appear in the Businesses section that neighbours use to find recommended businesses.
Why do I need recommendations?​
Tip: The more recommendations you get across different neighbourhoods, the more neighbours will be able to see your Business Page. Additionally, the more recommendations you get in one neighbourhood, the higher you will rank in that neighbourhood's Businesses section. Learn how neighbours recommend businesses.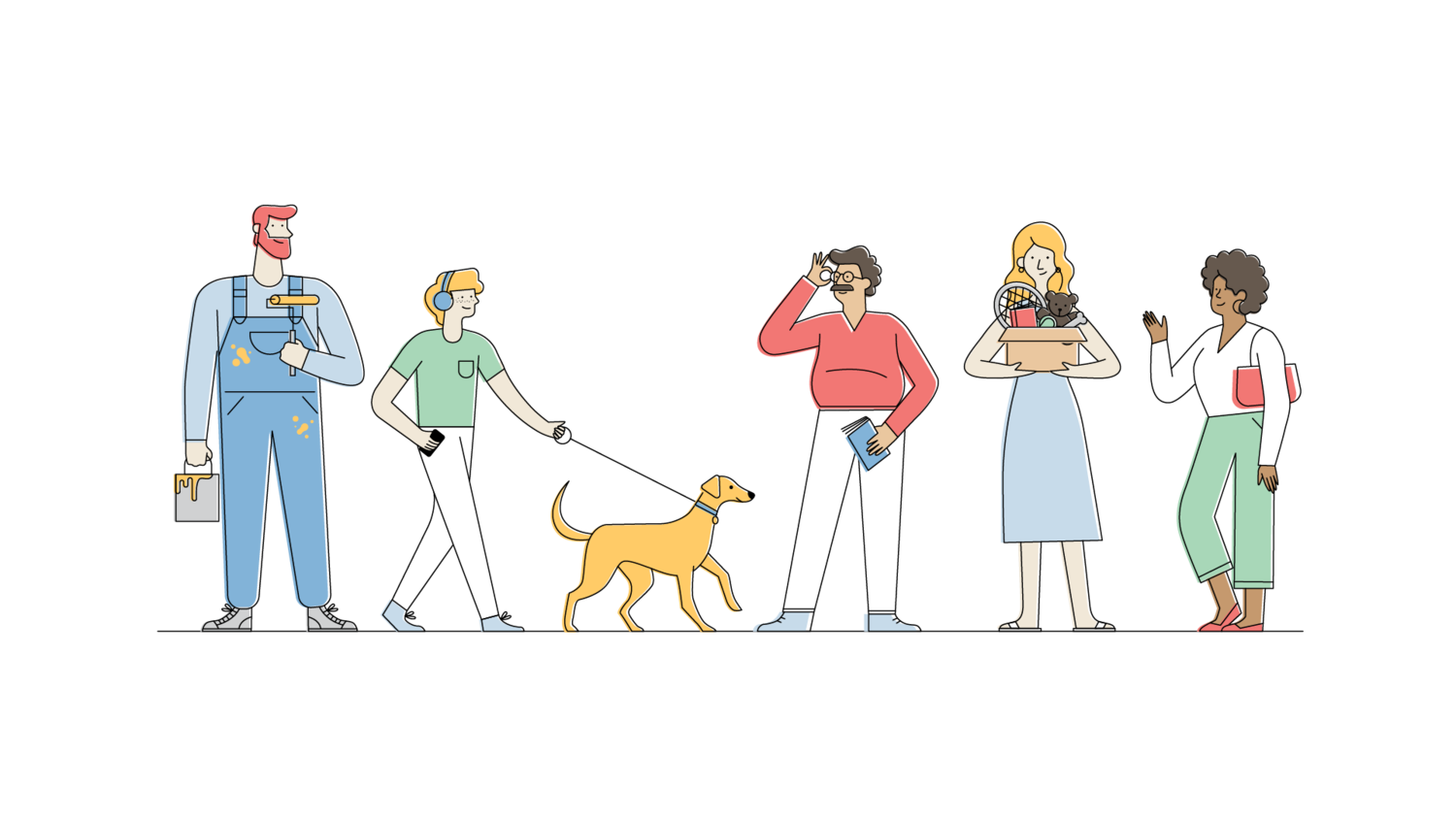 Only businesses with at least one recommendation will show in the Businesses section. Within a particular business category, businesses are listed in order of the number of recommendations they have received, so the more recommendations your business has, the higher in the list it will appear.
How can I get recommendations?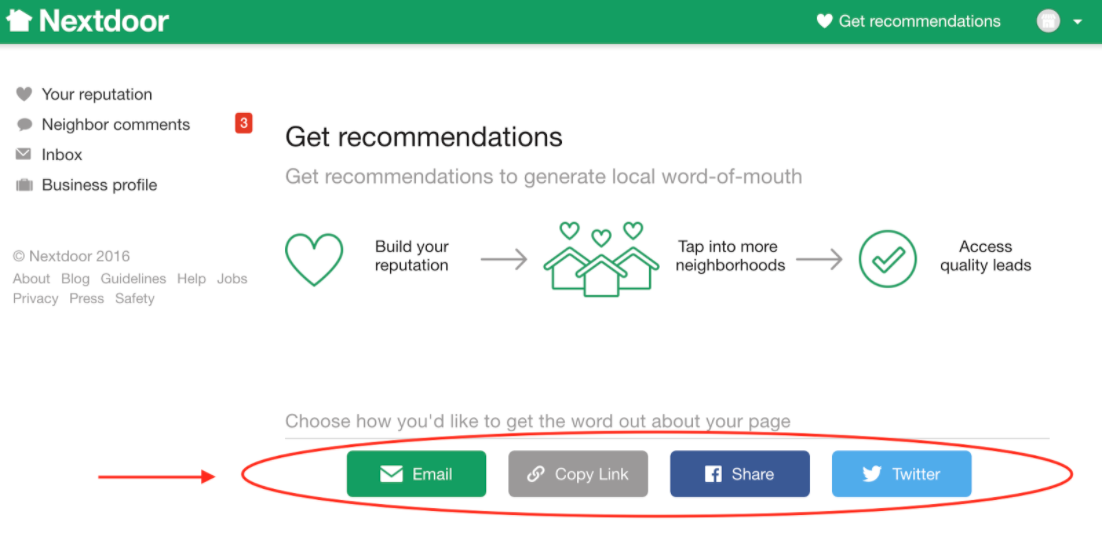 To get more recommendations, share your Business Page via email, Facebook, Twitter or by copying a link and sharing it through another channel, like a text message.
You can easily share your Business Page via these channels from the 'Your reputation' tab of your business account, or by clicking 'Get recommendations' in the top right of your Business Page.
You can also list your Business Page link in email, on your website, or in any customer satisfaction materials you send to customers.
How did my business information get on Nextdoor?
What if I can't find my Business Page listed on Nextdoor?
What if my Business Page is already claimed?
Business information on Nextdoor comes from 3rd party public data, or Nextdoor members who've created a recommendation or comment for your business and are unable to find an existing page.
If any of the current information for your business is inaccurate, you can update your business details after you claim your page.
Please make sure when you search for your business that you use both the name and location.
If you don't see your Business Page, scroll to the bottom of the page and click the blue link that says 'Not here? Create your business page'.
Your page may have been claimed by another colleague, a previous owner, or by accident. For privacy reasons we cannot disclose the person who already claimed the Business Page.
If you don't know who claimed the Business Page, please check with others at your business to find out. If you're still not sure who claimed the page, please contact us so we can make things right.
Can I claim multiple business pages?
Can I create multiple logins for a single Business Page?
Where can my Business Page be seen?
Currently, you cannot create multiple logins for your Business Page, although this may be a feature we offer in the future.
Once you have at least one recommendation for your business:
Anyone on or off Nextdoor can see your Business Page if you share the link.

Neighbours who search for your business on Nextdoor and live within 50 kilometers of your business address will see your Page.

I

f your business has been recommended, members of that neighbourhood, and

Nearby Neighbourhoods

, can find your Business Page in their

Recommendations

.
Learn more about who can see your Business Page.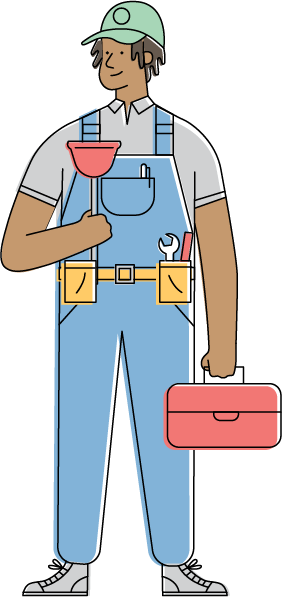 Can I unclaim my Business Page or transfer it to someone else?
What if my business closes?
If you'd like to unclaim your Business Page, or transfer it to someone else, please contact us.
If your business closes, contact us. Please also add a note in your greeting message on your business profile that your business has closed.